Client Support Services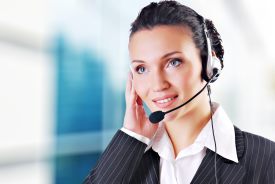 We are here to provide you with the highest level of customer service to ensure your needs are handled correctly and quickly. Our online support center and our customer service representatives are here to help you through any changes you may need in your policy.
If it is after business hours, please call the company on your policy or visit our Payment & Claim Center. Your policy will include a 24-hour claim reporting number and these numbers are also listed on our Payment & Claim Center page. Prior to calling, please have your policy number available for the claims adjuster. You can also call us at 315-252-7561 to report a claim.
Please keep in mind that coverage cannot be bound by email, voice, or fax. Coverage will only be bound with written notification from our office. We are here to help you if you happen to experience a loss.
Here are some testamonials from clients we've helped in the past!
Do yourself a favor and shop and compare your current insurance(s) with the various carriers affiliated with RG Wright. You'll be amazed with the various coverages they can provide to you, your family situation and your business. Also, you might save some $$$ along the way. And if customer service is important to you, you won't find anyone better than RG Wright! Highly recommend and we should have gone with them years ago!
-Ed H.
I have been with the RG Wright agency for almost 20 years. The people are great, the prices are fair and when you need their help they are there for you. We had our first major ins. claim ever and when I made a call to them early in the morning they called me right back with the information I needed to get my home back in perfect repair. You will not be disappointed in this company!
-James B.
Recently, my car insurance was not renewed. (I have two children on my policy.) Though my old insurance company was very persistent in letting me know if I owed them money, their cancellation notice never got to me. I was in quite a bind. I worked with Steve at RG Wright, and he was able to get me and my children insured that day. He was a lifesaver. Thanks, Steve!
-Jim C.
Highly recommend RG Wright agency! Very professional and helped in a time of great need following a recent accident. Can't recommend enough!
-Danielle C.
Below are forms that we have provided to save you time when submitting any customer service request.